How we did it for avivo townhomes...
Building A Brand From The Ground Up.
Avivo, a brand new multifamily housing community in San Luis Obispo built by Montage Development, was the latest venture in a 15 year relationship between the builder and Glyphix. Developed in phases over the course of several years, Avivo will ultimately offer 130+ units along California's coveted Central Coast. With a long history of successfully marketing Montage Development's products, including single family residences, multifamily condominium communities, private homes, and apartment complexes, it was a natural fit for Montage to partner with Glyphix on their newest creation. Over the years, Glyphix' marketing strategy for Montage properties have helped the builder sell literally thousands of housing units in dozens of locations throughout Southern California and now along the Central Coast.
As a new development, Glyphix was able to work closely with both Montage and their partner, City View, in creating the entire Avivo brand. Glyphix worked with Montage, City View, and others, including the local sales team and Chamber of Commerce to create a marketing strategy based on demographic research of likely buyers in the local market as well as neighboring areas. The strategy began by developing individual buyer profiles and then creating compelling messages for each of those buyers. Each profile was then matched with relatable images that conveyed the type of community in which each buyer profile would like to live.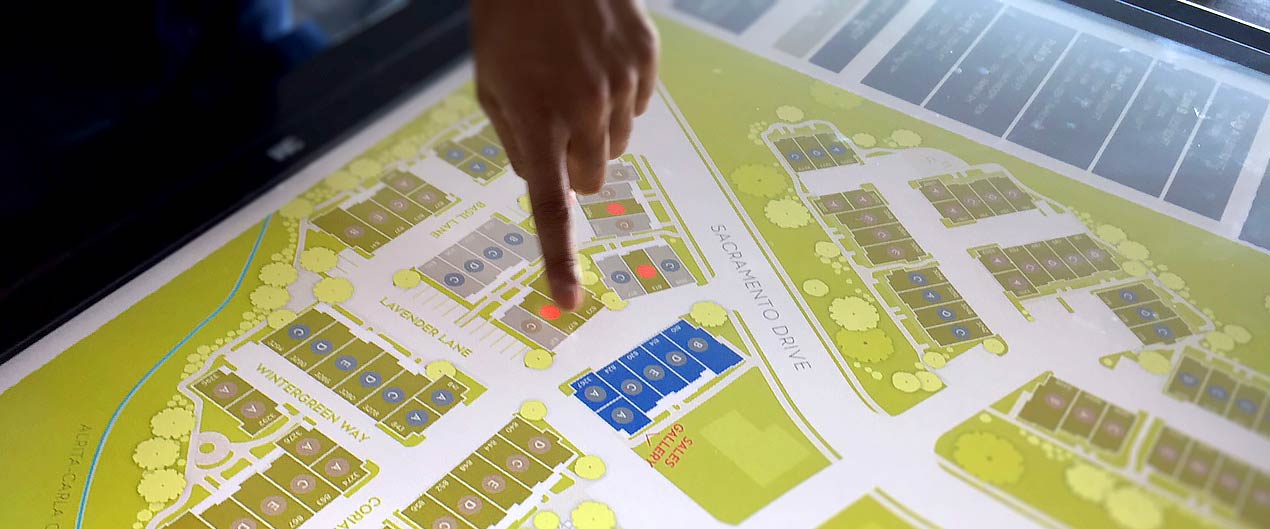 From that strategy Glyphix built the brand and created everything from the name of the development, logo, signage, and website to print ads, outdoor boards, sales office materials, the media buy, a ton of collateral and more.
The numbers don't lie, the marketing strategy and materials were an overwhelming success. The 37 units comprising the first phase of Avivo sold out in less than three months, beating the aggressive sales numbers requested by City View and launching construction on Phase II. And, based on community interest, including Phase II pre-sale orders, Phases III and IV will follow as quickly as they can be built.
We trust Glyphix with our most important projects, and have been consistently amazed at the results they have achieved for us. They take the time to listen to our needs, consider our goals, and then create engaging and creative materials. Glyphix is our go-to team, and I give them my highest possible recommendation.<cite>Jim Spertus, Managing Partner, Spertus Landes & Umhofer</cite>