How we did it for My Gym...
A Client You Can Have Fun With.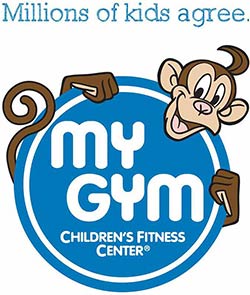 Background
My Gym is a 30+ year old company with hundreds of corporate owned and franchised locations throughout the us and 23 countries worldwide. They are innovators and leaders in their industry and cater to a specific demographic market. But, the growth of competitors targeting the same market was steadily increasing, and when that happens, it's a good time for a company-wide review of the brand and marketing efforts.
What we did
As a well established brand with recognizable colors, a cartoon character mascot, and a fun look and feel that needed to be maintained, the challenge became working within those parameters while providing viable options that delivered on the client's need and give the brand the update it required to remain at the top.
Over the years, Glyphix has worked with the venerable brand in a wide variety of ways, including updating the corporate website to give it a more current look and feel, in-store promotional posters, print ads, fliers, brochures, and other collateral items. But, the project with the greatest impact is the Corporate Style Guide; a management approved book that codifies and lays out exactly what the brand elements are, how they're allowed to look and how they can be used, all in exacting detail that can not be deviated from for all marketing materials. This is the corporate "bible" to all franchisees on how Corporate wants marketing materials to look.
More than just a place for kids to get some exercise and socialization in a fun environment, My Gyms also have a retail component to them selling add ons such as branded party favors to their successful and highly popular birthday party hosting program. Glyphix worked with the management team to provide new graphics for birthday party gift bags, t-shirts and other accessories.
How it worked
My Gym has become a recurring client that has reached out to Glyphix on a regular basis for the last several years to work on various projects.