How we did it for Jewish Free Loan Association…
Developing interest for an interest-free loan provider.
Background
Since 1904, Jewish Free Loan Association (JFLA) has offered loans without interest or other fees on a non-sectarian basis to individuals and families whose needs are urgent and who may not qualify through normal financial channels. Interest-free loans promote self-sufficiency with dignity, and help build stronger communities by providing an alternative to predatory lenders. JFLA offers loans for a variety of needs, including higher education tuition, medical and dental emergencies, Jewish life events, adoption, fertility treatments, and small businesses.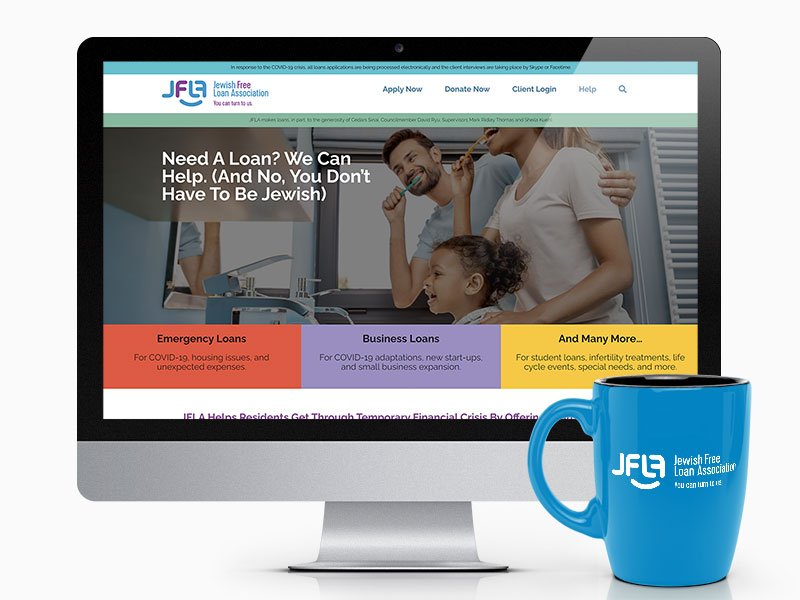 What We Did
JFLA originally approached Glyphix to create a direct mail campaign that would raise community awareness of JFLA and their loan programs. The Glyphix design team started by creating a brand new logo and tagline. The team also created a flexible color system which was a key component of the first direct mail campaign and remains a strong branding element today.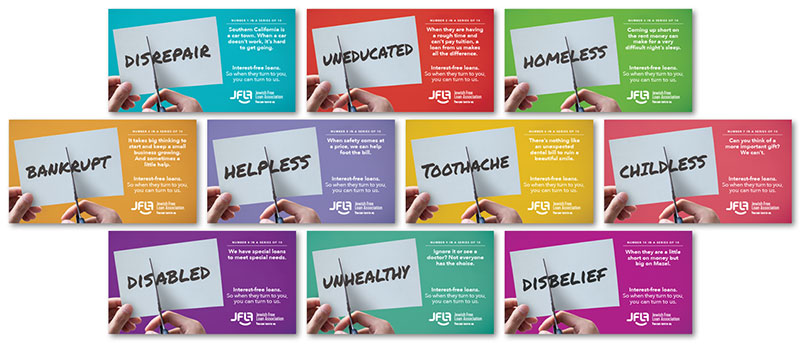 This direct mail campaign was later adapted as two sets of eblasts, which were launched in 2018 and 2019.
Next, Glyphix worked together with JFLA to develop a series of ads and posters for students facing food insecurity and homelessness. In 2019 and 2020, the design team would go on to help JFLA brand their premier fundraising events, including the Big Bang Extravaganza honoring Mayim Bialik, the annual Feit 4 Kidz Gala, and the Facing Homelessness Benefit.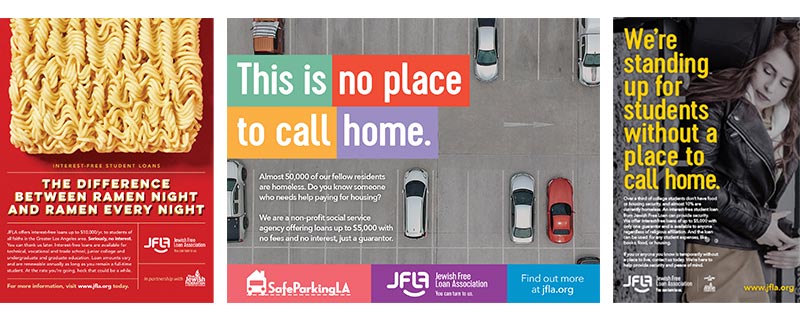 How It Worked
Glyphix didn't just help raise JFLA's visibility in the community. They also helped them surpass their previous business milestones and exceed their fundraising goals. Currently, Glyphix and JFLA are working together to develop a new and more efficient system for direct loans.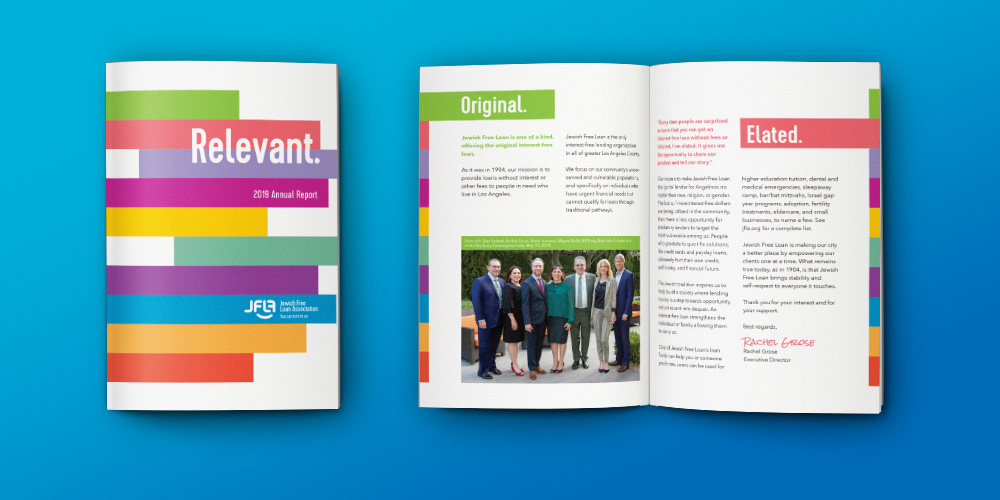 Related Pages