How we did it for fenton|nelson healthcare law...
Create A Memorable Campaign…STAT!
Background
Fenton Nelson is an established, well respected law firm with about a dozen highly experienced attorneys and a practice focused on all forms of healthcare law. Having previously worked with the law firm partners in creating and establishing their brand, logo and website, the next challenge came in developing a new marketing campaign.
I can't imagine working on branding or advertising with anyone besides Glyphix. They're experienced pros, responsive and a pleasure to work with. They consistently make us look great with branding that is smart, eye-catching, and memorable. Harry Nelson, Managing Partner, Fenton Nelson
What we did
Charged by the client to come up with a campaign that would break through the clutter and create a memorable impression on the medical groups, hospitals, medical centers, and individual practitioners that made up their target markets, Glyphix explored numerous avenues and put each option through a variety of tests to ensure the client's message would be heard.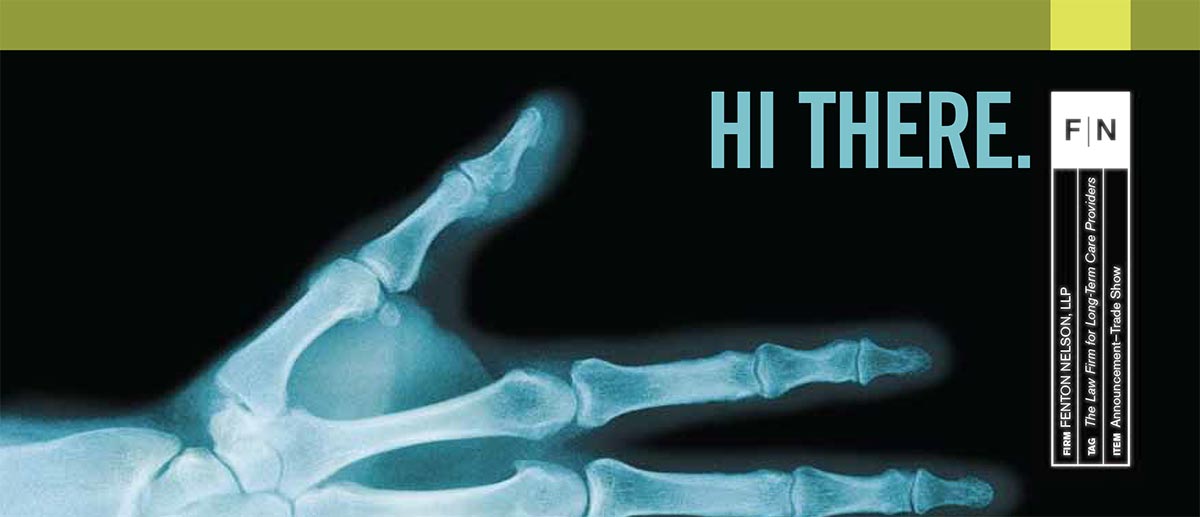 How it worked
From the outset, the campaign hit a nerve. The physical package was oversized, compelling to open and delivered a striking and engaging physical piece. The message hit home, addressing the specific concerns of the target market. The local legal community is very tight knit and news traveled quickly. Phone calls came into the firm and the campaign was so successful, what might have been a one off mailer became the basis for a successful and memorable 3 year campaign.